Are you planning a trip to Armenia? Well first and the most important thing you should know is that travelling to Armenia is completely safe and you will not feel unsafe anywhere in Armenia. You can check out the video guide (it will only take 7 minutes) for travelling in Armenia.
Visiting Armenia is probably one of the best options if you prefer to travel to a country that is still off the radar of tourism. It has interesting destinations, amazing churches, unique culture and history! Its nature, history, people, and way of life really make Armenia stand out from any other countries you'd visited before. The county offers everything from a relaxed atmosphere to extreme adventure destinations.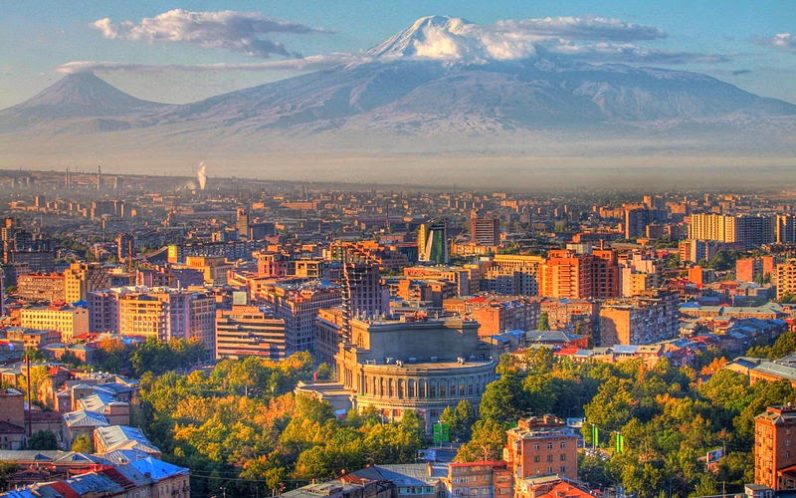 Armenians as a nation are very friendly and will do their best to help you out, even when they don't speak a word of English. Still you can attract a group of about 10 Armenians when asking for directions or asking for help. It is a very cheap country to travel in! Food, accommodation, fuel, and tickets to attractions are all very inexpensive.
Armenian Money
The currency of Armenia is dram. For one hundred US dollars, you will get nearly 50,000 drams. You can withdraw money from almost any ATM with your foreign card, without extra fees (the local ATM fees, not the fees charged by your bank, those depend only on your bank). Just look for an ATM machine outside banks or supermarkets. I would advise you to take a few extra Eur/USD just in case you need an alternative. The exception is capital city Yerevan, where there's ATM everywhere like you would expect in a big city. Still some places in Armenia only accept cash, even some that have Visa's and Mastercard's signs (no internet, no service or any other problem). You can trust Google Maps while searching for ATMs or Banks.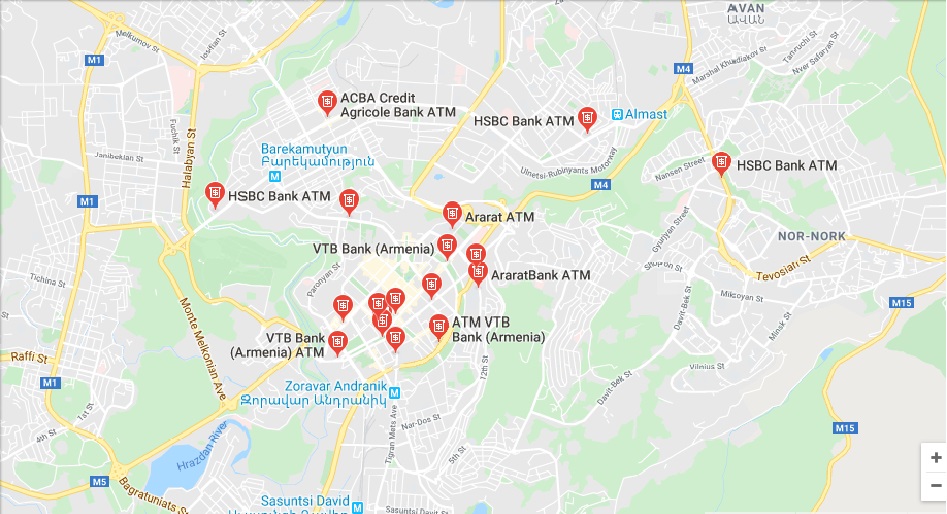 You will definitely feel like a millionaire in Armenia! Your drams will go a long way, as the price for food and accommodation is not expensive. If you have a cell phone that is not locked, you can purchase a SIM card from Viva Cell, Ucom. The basic plan will cost you only 2500 drams (approx. 5$). This gives you one month of 4000 MB internet, 2500 on-net minutes (also to MTS Russia) and 50 minutes to RA other, Artsakh networks; to Russia, US and Canada.
In Armenia you'll find free WIFI everywhere, restaurants, bars, hotels, guesthouses, and even some tourist attractions! However, if you want you can also easily buy a sim card close to the borders.
Transport in Armenia
Next thing that will pleasantly surprise you is that transport in Armenia is way too cheap by most standards. In Yerevan, a minibus or bus costs only 100 drams per trip (approx. 0.21 United States Dollar) and they are very frequent. The Metro line, which runs every 5 to 7 minutes, is also 100 drams per trip and travels in a north/south direction. It runs from 7 am to 11 pm. You can search metro stations near you.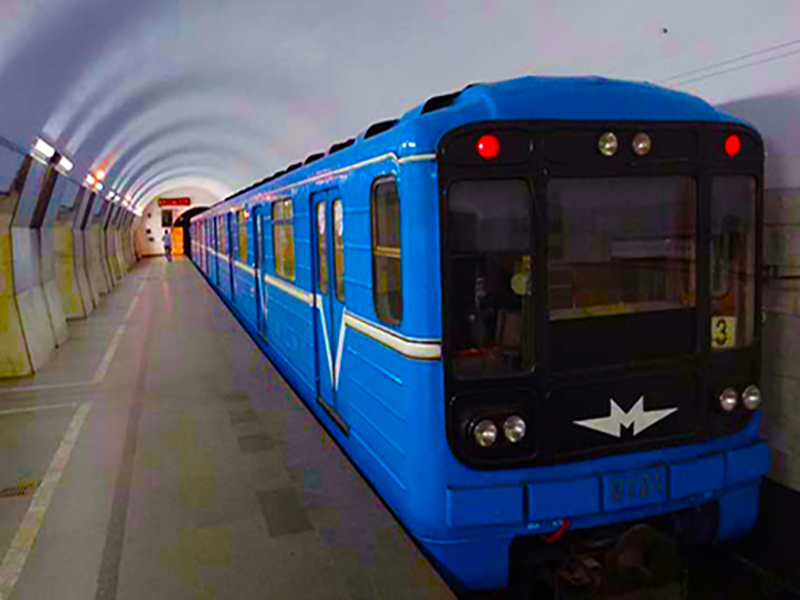 Besides you can always take a taxi, which costs about 100 drams for 1 kilometer (a minimum charge of 600 drams approximately ). I advise you to install Yandex or GG app to order taxi, it is way to easy besides you can mention the place where you want to go and see the price.
If you are planning to rent a car and drive in Armenia you should know that there are way too many speed cameras on the main roads! In almost every small town you'll see one, or several, you should be careful because they usually enforce the speed limit.
Armenia cuisine
Next thing that will admire you is Armenia cuisine. Armenia has an interesting, varied and delicious cuisine, with some dishes being well known even beyond Armenia like  Dolma, Zhingyalov hats. Zhingyalov hats are flatbread stuffed with finely diced herbs and green vegetables. Dolma is a dish of minced meat wrapped in grape leaves. It is so tasty that I promise you to remember its taste for really long time.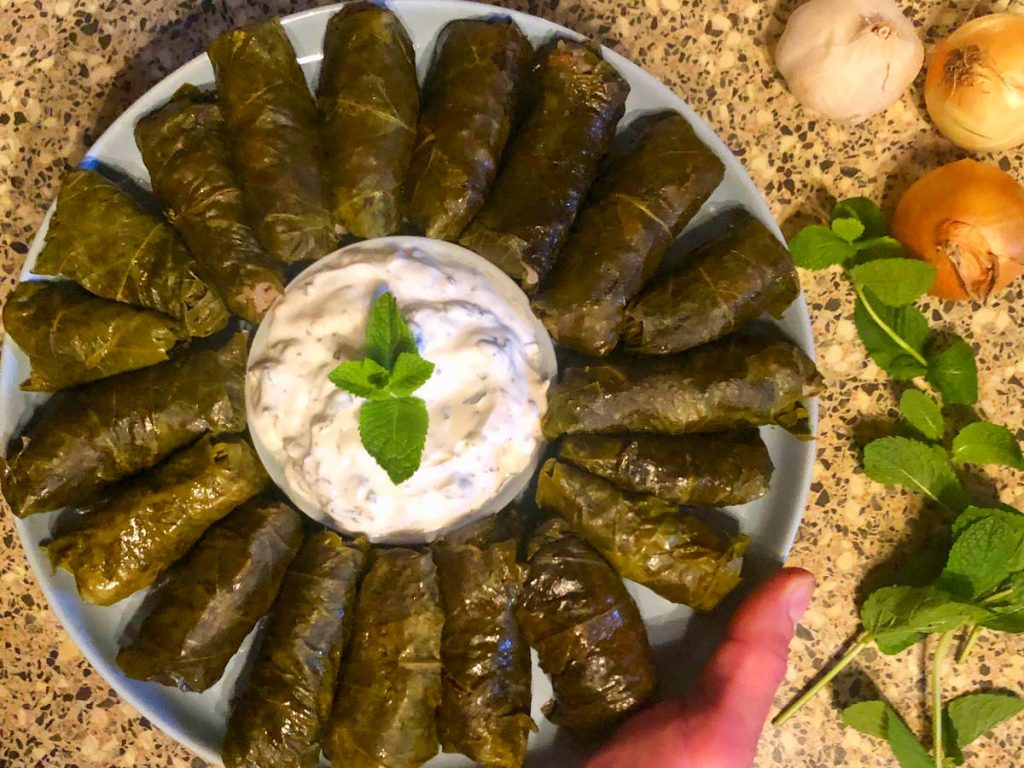 Definitely you need to try armenian bread lavash, thin flatbread that is made in a traditional 'tonir' oven and is complimentary with almost every dish. Common ingredients in Armenian dishes are lamb, eggplant, cottage cheese, grape leaves and many fragrant spices. There are too many dishes to list that are delicious. My advise is to just try out a lot of different dishes. Armenian food is pretty cheap, even in restaurants/cafes. With 5-10 Euros one couple can have a very good meal at a nice restaurant/cafe.
Besides, it is possible to find quick meals or fast food; you can just install any of these app and order some really tasty food ; sovats.am, menu.am, tumanyan shaurma.
You will definitely love fruits in Armenia too. Enjoy the dried and fresh fruits of Armenia, it's a great way to eat some healthy food during the trip!
Wishing you an amazing trip! Have fun!