Tatev Monastery is a 9th century Armenian Apostle historical monument. It is located in the South of Armenia, 280 km from Yerevan. This monastery is one of the oldest and most famous in Armenia. It is one of the most inspiring and beautiful Armenian churches. The fortified Tatev monastery consists of three churches (Sts Paul and Peter, St Gregory the Illuminator and St. Mary). The main monument is the Church of Pogos and Petros built in 895-906.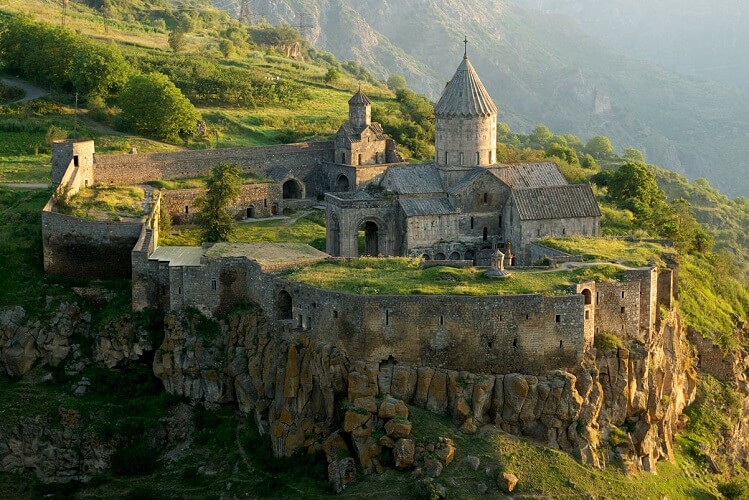 History of Tatev Monastery
In the 11th century, the monastery entered a "golden age", with a large library of 10,000 manuscripts for the expanding academic center. The monastery owned 264 villages in 10 provinces; each village was paying taxes to it. Moreover, about a thousand people were living in the monastery in the 10th century. During the 13th-15th centuries, Tatev University was the largest center of science and education of medieval Armenia. Students had the chance to study philosophy, physics, mathematics, astronomy, medicine, architecture, history, grammar, literature and a lot more. Besides, the monastery was one of the intellectual centers of medieval Armenia. As mentioned above, the library of Tatev monastery held 10,000 manuscripts, all of which were destroyed in a single day during the Mongol invasion in the 13th century.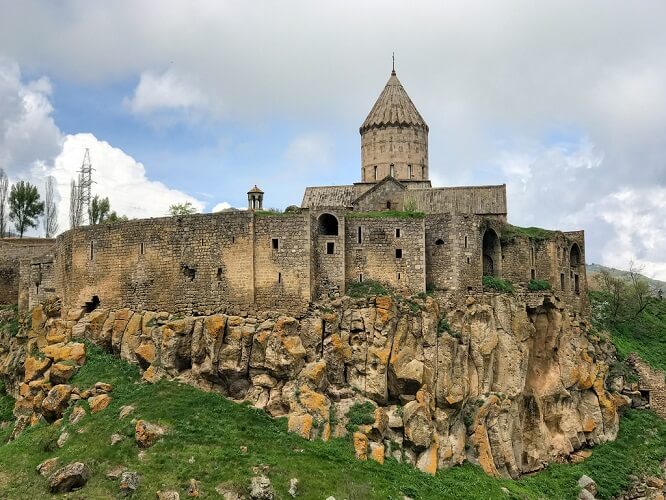 Where is Tatev ?
It takes around five hours from Yerevan to get to Tatev Monastery: reaching Tatev monastery takes long but you will not get bored. What will you see if you visit Tatev: many beautiful places like Great Hermitage of Tatever, the devil's bridge, abandoned villages and many other amazing places.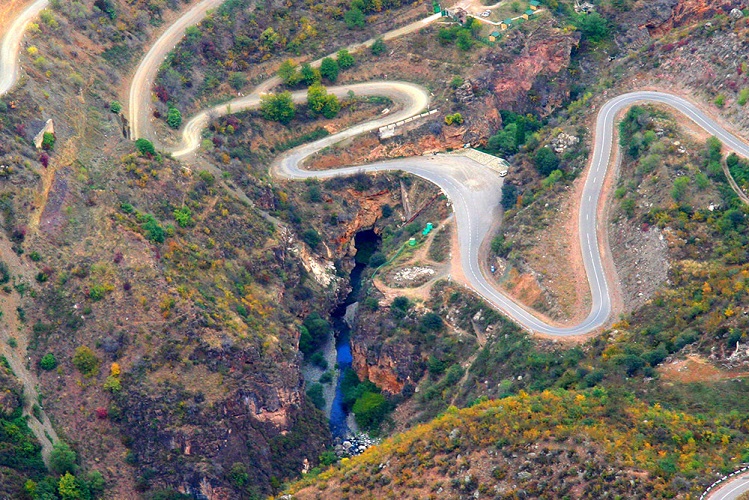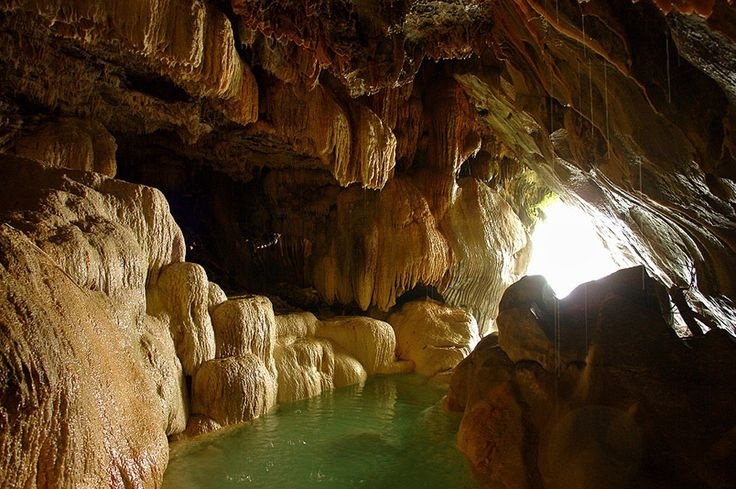 The complex includes the great hermitage of Tatev (Tatevi Anapa). The Tatev Monastery was added to the UNESCO World Heritage Sites since 1995.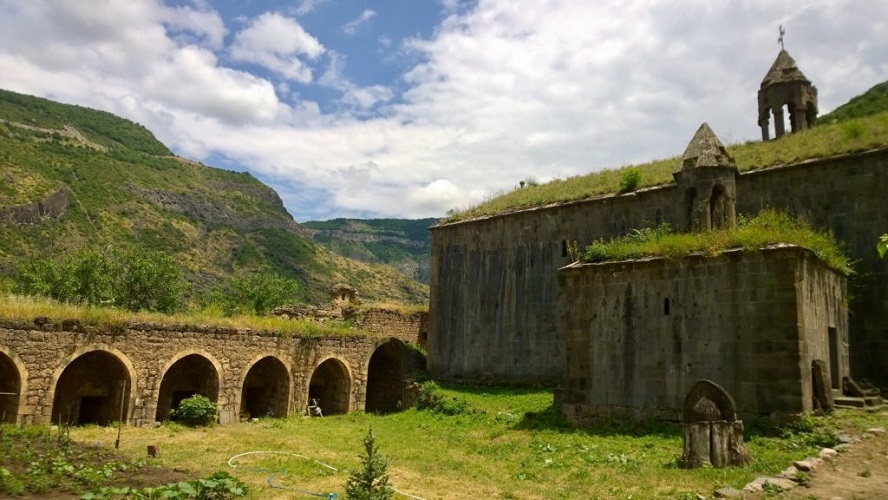 If you are planning a tour to Tatev, you must also see Tatever. Wings of Tatev or Tatever is an aerial ropeway to the natural treasures of Syunik. It is a 5.7 km (5752 m) cableway between Halidzor village and Tatev Monastery. It is the longest ropeway (cableway)  of the World.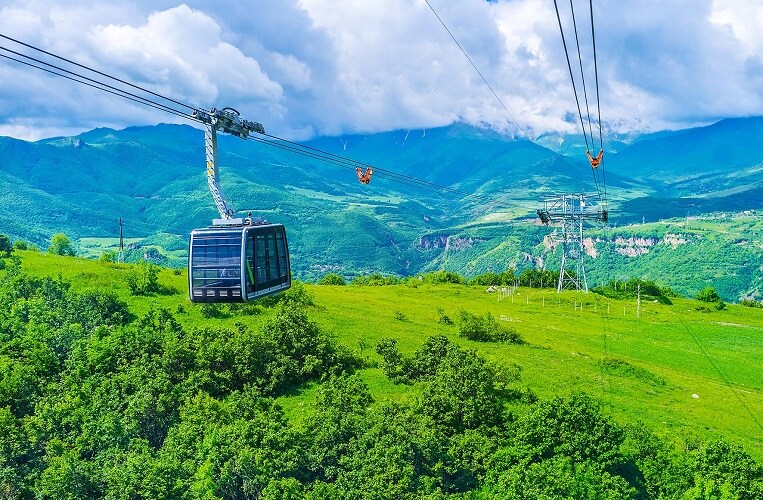 The complex has become one the most visited places in Armenia.